Earlier this week, founding member and owner of League of Legends team Counter Logic
Gaming, George "HotshotGG" Georgallidis, announced his departure from the team's
starting lineup. The team's support player, Zaqueri "Aphromoo" Black, is also leaving
the team and organization completely.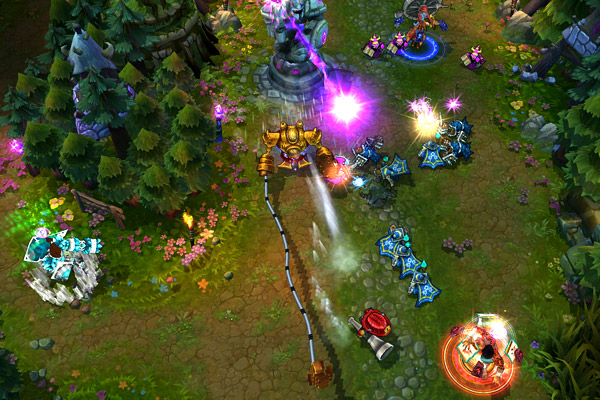 Previous CLG member Michael "bigfatlp" Tang will join the starting lineup in the
jungler role, and former team MRN AD carry Zach "Nientonsoh" Malhas will be playing
in the top lane, with Steve "Chauster" Chau taking over support duties.
HotshotGG spoke to GameSpot regarding the decision to step down, and the future of
Counter Logic Gaming.
Whose decision was it to have you step down from the team and why was that decision
made?
It was my idea and decision to step down from a starting role on CLG. After being a
professional player for over three years and as CLG grows, my aspirations and what I
feel is best for the company have shifted. While I still enjoy being a competitor,
the intense schedule of LCS has created more disconnect between the team and its fans
I can help remedy not being tied to a starter's schedule. This, coupled with my
desire to become more involved in the industry side of eSports and my confidence of
the potential of the team moving forward, all contributed to this decision.
How do your teammates feel about the decision?
This topic is something that I have brought up in the past, but the real barrier ever
keeping this from happening was a lack of talent in the NA scene making it difficult
to fill my spot on the starting roster. Since LCS began, however, we have seen the
talent level of the NA scene increase dramatically making a change like this
possible. My team knows I have the organization's and in turn, their best interests
in mind, so they support me completely with this decision.
What role will you have with CLG beyond being a member of the team?
Aside from being a sub for the team, I will also be acting as a coach helping
Nientonsoh learn his new role. I will also be putting much more focus on streaming,
community interaction, as well as pursuing other special projects within the
organization. Things such as potentially starting a challenger circuit team under the
CLG banner.